100% US-based support, free.
Whenever you need us.
24 x 7 x 365
We couldn't agree more!
40-60% lower monthly costs. Everytime.
Cloud, on-premise, or
hybrid solutions. You decide.
We're flexible!
Connect your entire workforce worldwide on one phone service. Hello world!
Free upgrades.
Free updates.
We do it all remotely.
Automatic bi-coastal
system backups.
Always up, always on!
Easy to setup. Easy to manage.
…really really easy,
just like it should be.
Need service tomorrow?
We can have you
up and running in 48 hrs.
Move to your new corner office, new floor, new building,
or new city! No rewiring.
Quickly add or remove lines.
No technician fees.
No licensing fees.
Integrates with Salesforce,
Zendesk, Sugar,
Outlook, and more.
Easy web portal access.
Users customize their extensions.
Admins manage the system.
CLOUD-BASED OR VOIP-EMPOWERED ONSITE SYSTEMS
We use the power of the internet to deliver your calls using your current onsite system or entirely in the cloud. Our next-gen technology provides cost-saving benefits and advanced functionality. It's an infinitely MORE POWERFUL way for your company to connect, at a much LOWER COST.
Desk Phone
Smartphone
Tablet Devices
Laptop Computer
Desktop Computer
Conference Phone
Cordless Handset
Bluetooth Headset
Connect with all your devices
Walkie-Talkie
Satellite Phone
Rugged Phone
Elevator Phone
Wireless Earphones
Call Center Headsets
Front Door Intercom
Overhead Paging
One phone system • One all-inclusive plan • One bill
**Subject to compatibility.
INCLUDED · STANDARD · UNLIMITED
We made phone service simple. Choose up to 5,000 or 10,000 minutes per month to use however your business needs for incoming, outgoing, local, long distance, and conference calls. Plans include unlimited users, extensions, conference lines, and voice channels. No rate tables, seat fees, subscriptions, or confusing bills.
VISUAL VOICEMAIL
Read transcribed voicemails directly in your email.
Forward, archive, print and search your voicemail.
In a meeting and can't take the call? Read the voicemail.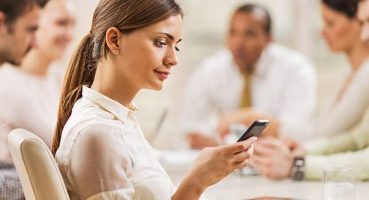 1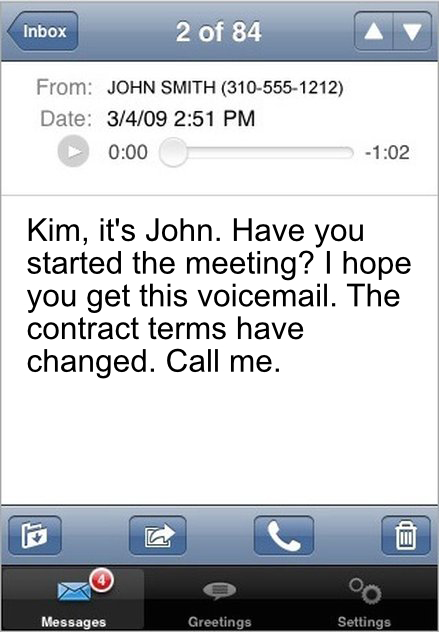 UNPRECEDENTED RELIABILITY. DISASTER RECOVERY
The only phone system that includes four backups on two servers at two bi-coastal geographic locations. In case of a disaster, n
umbers automatically reroute to another location or employee cell phones.

That's 100% reliability.
GLOBAL PHONE SYSTEM
Your entire workforce — across town, across the country, across the ocean — on one central phone system. Headquarters, branch offices, home offices, overseas office, franchise sites, remote facilities are all seamlessly connected.
Any device ·

 

Any number · Any Time ·

 Any Place
INCREASE PRODUCTIVITY · ENHANCE OPERATIONS
Voice Carrier phone systems improve employee engagement time, increase customer satisfaction, encourage better internal communications, reduce costs, and accelerate efficiency and productivity.
MODERN FEATURES. MODERN CAPABILITIES
Choose the number you'd like displayed on your recipient's phone. For example, select your company's main phone number so customers quickly recognize the call.
NOW EVERYONE CAN HAVE AN ENTERPRISE-GRADE PHONE SYSTEM WITHOUT THE COMPLEXITY, COST, OR ONGOING MAINTENANCE.