Emergency Internet Service | Backup Internet Connection | Business Continuity
IntelliSIP® LTE
EMERGENCY INTERNET SERVICE

Voice Carrier provides affordable emergency internet service in as little as 48-72 hours to your business—regardless of location. A natural disaster, cut wires, or ISP outages can shut down your business, causing significant loss in revenue for hours, days, or weeks. When internet and data goes down your email, credit card transactions, order processing, security system, CRM software, and communications go down with it.
IntelliSIP® LTE uses a high-powered intelligent router that detects maximum cellular signal strength for your area delivering business-grade internet service to any office building, store, warehouse, office suite, or remote facility.
 Emergency Internet Restoration
855-456-8647 
INTERNET RESTORATION • IMMEDIATE DEPLOYMENT
Get online and back in operation whenever and wherever you need enterprise-grade internet service. We ship a pre-programmed, high-powered intelligent router to your location overnight. It installs out of the box so you don't need technicians or IT specialists to get back online.
How is it installed?
Plug it into the wall, wait a few minutes for the router to establish signal, then connect to using the password provided. You're online in minutes. If you run into trouble, we provide free 24/7 customer support.
When do you need it?
Flood, fire, hurricane, internet outages, moving offices, temporary relocation, startups, rural locations, remote short-term projects, office renovations, pop-up retail shops, construction, temporary worksites.
How does it work? 
To restore service after a disaster, the router connects to the optimized cellular network for your area to stream internet connectivity. When used for internet backup, the router automatically switches over to the cellular network.
How much could your business lose each hour it's down?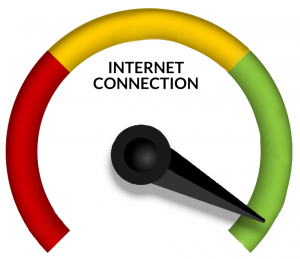 TAKE CONTROL OF YOUR INTERNET CONNECTION
Landlines and internet broadband lines are proving to be less reliable in times of disaster. Service restoration from internet providers is slow as they become inundated with requests. You are at the mercy of their repair schedule. When your onsite phone system (PBX) hardware is damaged, technicians can charge a premium, might be booked for weeks to months out, and replacement parts are expensive.
You can now control when and how your building gets internet, even when the rest of the city is down. How? Cellular radio signals are today's most reliable means of connecting. Disaster-affected areas often rely solely on cellular devices to maintain communications. Voice Carrier delivers this same reliability to your business with a robust internet connection using our Emergency Internet Service technology.
ON-DEMAND INTERNET BACKUP
Companies also rely on IntelliSIP® LTE for on-demand internet backup. Internet problems can bring any business to a sudden halt. Connection speeds often lag, your ISP can interrupt service, equipment fails, or usage surges exceed bandwidth. This leaves your business at the mercy of your internet provider. Without the ability to restore service, your business is handicapped…and quickly losing money.
IntelliSIP® LTE is always there, on standby, ready to kick in when broadband signal loss is detected for seamless connectivity that gets you back online.
EMERGENCY PHONE SERVICE
In addition to internet connectivity, you can get immediate phone service for your office building, suite, store, plant, or any other facility. We restore your communications using a virtual phone system and the cellular network. Place and receive calls with desk phones, cell phones, laptops, tablets, or headsets. Keep your current phone numbers. Onsite hardware or installation is not required. Simply plug in and start calling today.  Hello World!
NO ETHERNET LINES • NO WIRING • NO COAX LINES